The mission of the Community Connector is to provide a place where people can share resources and find information about living a healthy, happy and connected life in Greater Franklin County. Visitors will find fun physical activity ideas for the whole family, healthy recipes and meal ideas, substance use prevention for youth and general health and wellness information, along with local business and community organization information. As bitcoin trading is gaining wide popularity, we have included information regarding crypto trading too as it will help to improve the local businesses. Bitcoin era trading is highly beneficial as it is a robot that will help you to execute the bitcoin trade autonomously on your behalf analyzing the market conditions.
If you have a resource you would like listed on the Community Connector, please use our Add a Listing form.
The Community Connector is maintained by the Healthy Community Coalition, in part through funding from the Carol M. White Physical Education Program.
4/18/2018
Growing Roots is a week-long exploration and celebration of community and food in Greater Franklin County.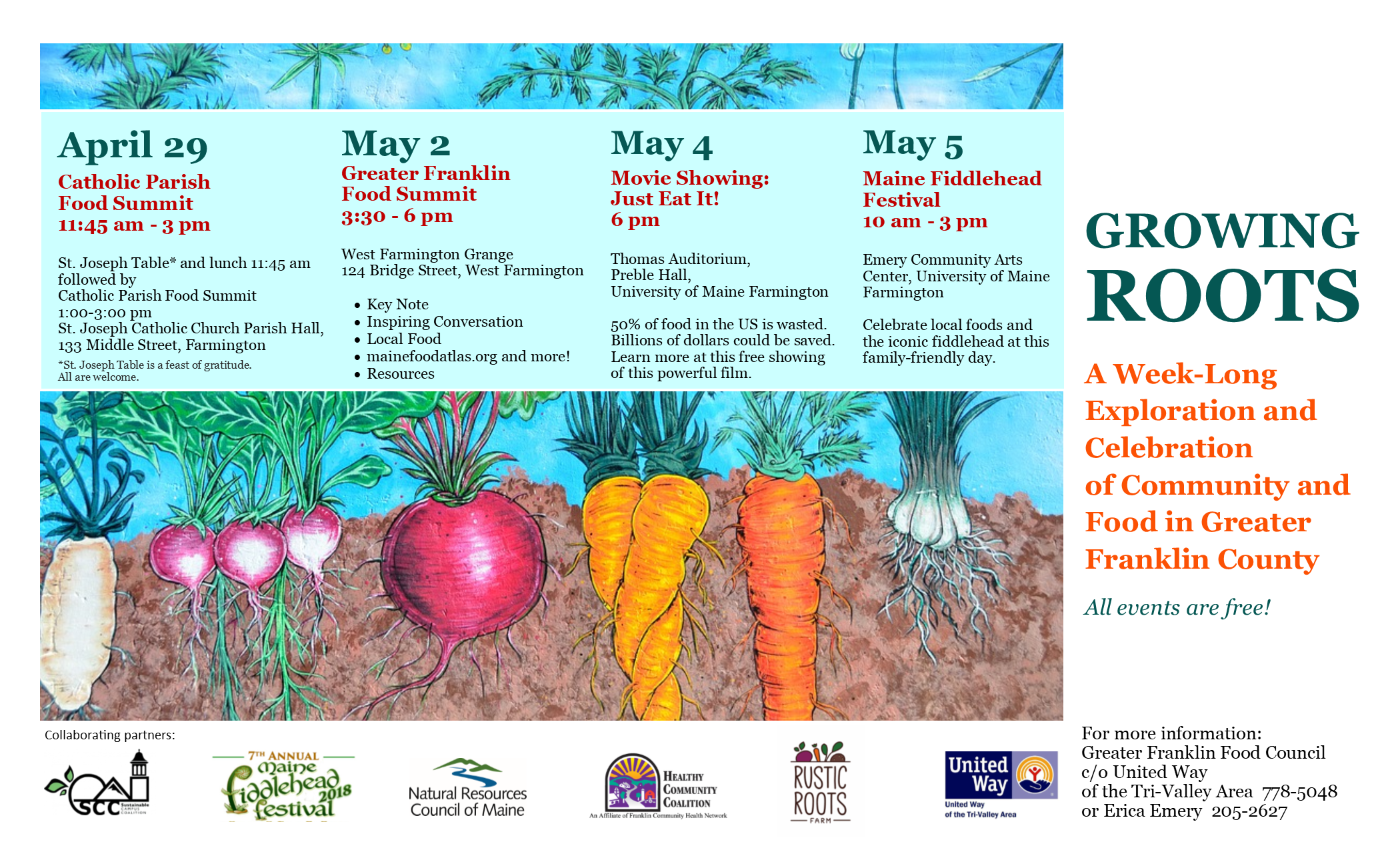 Read More

Healthy Community Coalition of Greater Franklin County is excited to announce that we will be hosting Prime for Life classes for the community.
Prime for Life is a non-judgmental, evidence-based motivational prevention, intervention, and pretreatment program specifically designed for people who might be making high-risk choices. For example, individuals referred by a court, youth engaging in drinking or drug use or youth with families who have substance use disorders. It is designed to change drinking and drug use behaviors by changing beliefs, attitudes, risk perceptions, motivations and the knowledge of how to reduce the risk of alcohol and drug related problems throughout lives.
For more information about Prime for Life please contact: Kat Lemieux at [email protected] or (207)-779-2262 or Sabrina LoPizzo at [email protected] or (207)-779-2260. If there is interest in having a class held at your facility, please let us know and we will make arrangements.